Music festivals
Global Music festivals and outfits
Music festivals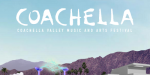 Coachella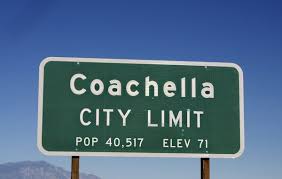 Three Jerks Jerry
Three Jerks Jerry
We are friends, occasional jerks and passionate foodies. Above all else, we love beef jerky. Yearning for the highest quality, purest and most delicious jerky, we set out to craft the finest meat snack ever created. We've spent countless hours experimenting with various cuts of meat and different flavors in pursuit of this holy grail of a snack. The result is an aristocrat amongst plebeians—filet mignon, dazzling flavors and only real ingredients (no nitrates, no gluten, no preservatives) create incomparable beef jerky. To insist that our beef jerky is delectable would be putting it modestly.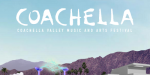 MUSIC FESTIVALS
Coachella,
April 7, 2014
Step into the ABSOLUT PRISM and try a full flavor spectrum of exciting Absolut cocktails, dance under prismatic lights, experience a custom photo moment, and add your personal touch to our interactive installation. The Prism Bar is located between the Main Stage and Outdoor Theater and will be blasting A/C and featuring WiFi.
---
Before you head into the festival to watch some bands come join us for fun and games in the Activity Tent (Lot 8). Discover what's going on across the campgrounds as our friendly activities staff guide you in the direction of action and adventure! The party starts on Thursday with the Early Bird Raffle, check in at the Activities Desk before 5pm and receive a ticket to win BIG PRIZES, including VIP upgrades and merchandise Each day we will have plenty of camp games and contests alongside, ping pong, twister, giant jenga and cornhole available for friendly competition and more great GIVEAWAYS! Sign up for the Field Of Dreams and participate in dodgeball, giant foosball and giant snookball, as well as other team sports and group shenanigans! There will be limited edition screen printed tshirts, massage and wellness area, power stations and a lounge available to all camp guests who are looking to save their energy for after dark. In the evening the activities tent hosts a live DJ, 11pm – 1am plus more games and competitions hosted by our MC Scotty the Kid. Open Thurs 9am – 3am & Fri – Sun 7:00am-3am.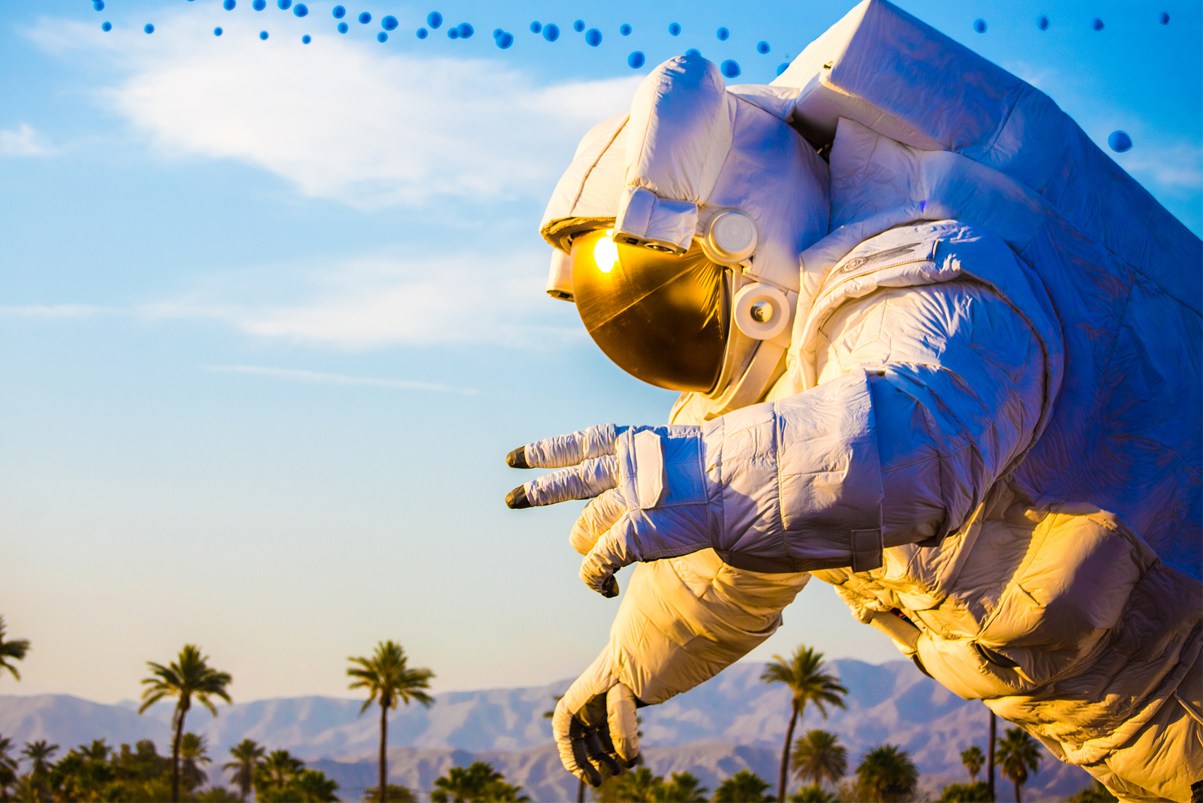 ART INSTALLATIONS
Art
Chairs can be stationary or they can recline, swivel, or even roll on wheels. They can be objects of visionary design or mundane practicality. But they have at least one common trait: They are constructed to seat one person comfortably above the uncertainties of what lies below. With Katrina Chairs, on the other hand, Cuban artist Alexandre Arrechea imagines a bigger, more significant purpose: to elevate an entire community. Like many of Arrechea's sculpture and installation works, Katrina Chairs began with a watercolor painting, A Few Days Before Katrina (Diálogo). Practical and immediate, watercolor is the artist's primary medium. He cherishes the watercolor as the only part of his process that he shares with no other hands. His "Katrina" series includes the watercolors Levitate, Aire Húmedo, and Dialog II, each depicting the theme he realizes in Katrina Chairs. The titles refer to the hurricane in 2005 that slammed the U.S. Gulf Coast with winds of up to 127 miles per hour. Its flooding caused the breaching of some levees in New Orleans, leaving parts of the city under water and uninhabitable. In 2008, when the city introduced Prospect.1, a biennial contemporary art exhibition, Arrechea was among the 81 artists selected to participate. His installation, Mississippi Bucket, was a large-scale pale mimicking the shape of the Mississippi River and constructed with driftwood salvaged from it waters after the storm..
---
LOCATIONS
Instalations




Festival




Art



---
Tags
Accomodations DIY Artist Baby Music News Clothing Shopping dj Vegan Vegetarian & Gluten Free